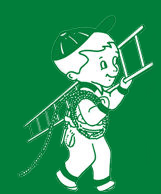 Harold R. Clune, Inc.'s main objective is to give our customers a well built and managed project. Quality, safety, and workmanship are our top priority.
With this approach our Employees take care in how they plan for each project assigned to them. We want them to know they are part of the team that built this project.
Our experience covers all facets of the Electrical Contracting Business. We try to simplify the process to keep our clients satisfied with the end product. The majority of our work is larger Public Work Projects for the state of New York. We serve many small and large Private Clients as well. Our Electricians' expertise ranges from repairing the light in your kitchen to building the Electrical Systems for a multi-million dollar project.
As you read through our current and past projects, please keep in mind this is a small sample of the work Harold R. Clune, Inc. has done since 1964. If you would like contact information for our clients, please feel free to request a Contractor's Qualification Statement.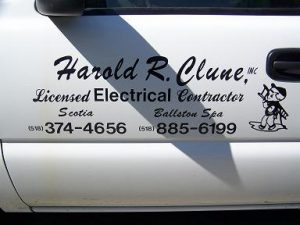 Memberships
IBEW
NESCA
NECA
BICSI
Saratoga County Chamber of Commerce
Certifications
LEVITON CABLING
NYSERDA
REYCHEM
NYS FIRE/SECURITY
Master Electrician License
CITY OF ALBANY
CITY OF TROY
CITY OF SCHENECTADY